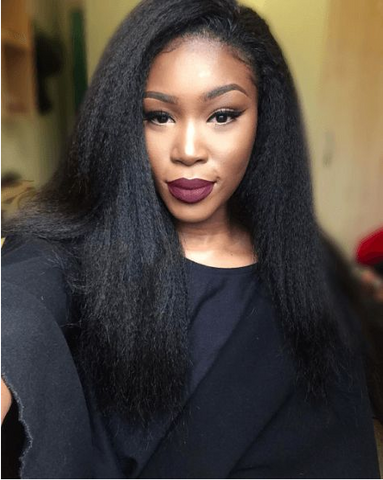 The 
kinky straight hair
 texture is by far one of our most popular textures. Our beautiful weft is made from 100% human hair that will blend effortlessly with your own hair. 
Kinky straight hair extensions
are perfect for women that is easy to manage.
   Kinky straight 
bundles
are great for those who are completely natural.Due to the natural texture of this hair, it will pull moisture out of the air and make it hard for curls to last especially in humid climates.So make simple maintenance. Wash at least twice a week, choose a good conditioner as much as possible, brush with a wide-toothed brush, preferably dry naturally.