When you want to buy a wig, what's the first thing you do? I believe 100% of people who are new to wigs will say "searching online for the wig seller." However, it's definitely not the first step you should do.
The first step in wig buying process is measure your head correctly and accurately. The wrong size can cause a wig to slip off your head or fail to wrap around your hairline area. Especially when you invest in an expensive wig, you wanna make sure that you got a wig which is fit you perfectly.
Things you need:
Must have: A measuring tape
Selective: A friend or family who can help you see the measurements when you measure the back side.  
The 6 basic measurement you need
Circumference     
 Circumference is a measure extending around with your hairline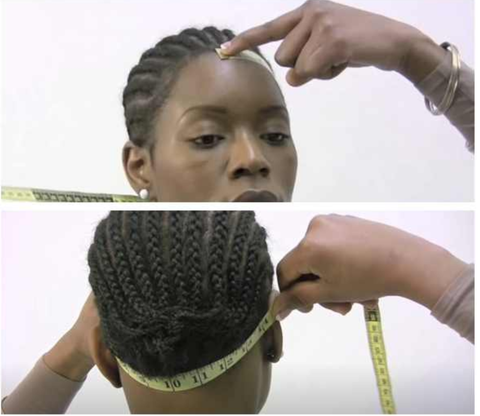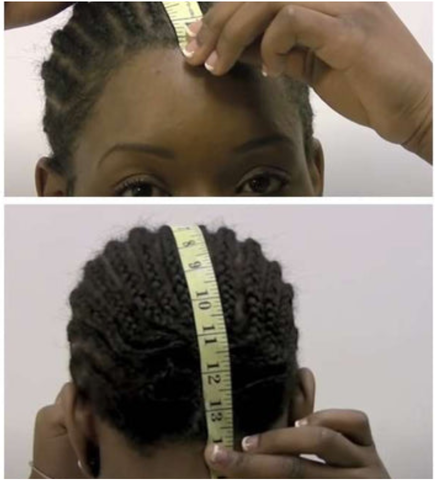 Ear to ear forehead
Ear to ear forehead is a measure extending from your left ear to right ear
 with your tape goes around your hairline.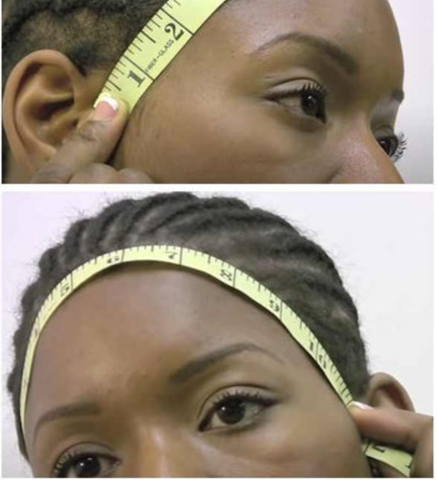 Ear to ear over to head
Ear to ear overhead is a measure which also extending from your left ear to right ear, but the tape should be vertical.
Temple to temple round back
Temple to temple round back is a measure extending from one side of your temple to another side of your temple. The tape goes around the back of your head.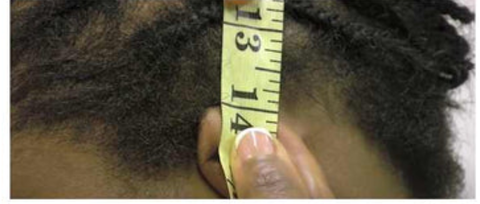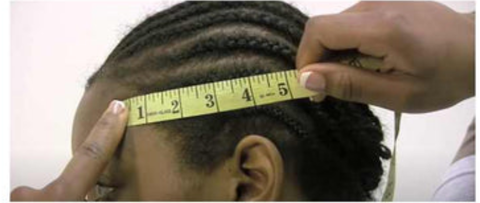 Nape of Neck
To measure the Nape of Neck, place the end of tape behind one side of your, level with the bottom of your ear lobe. Pull the tape around your back hairline and stop at your  opposite bottom ear lobe.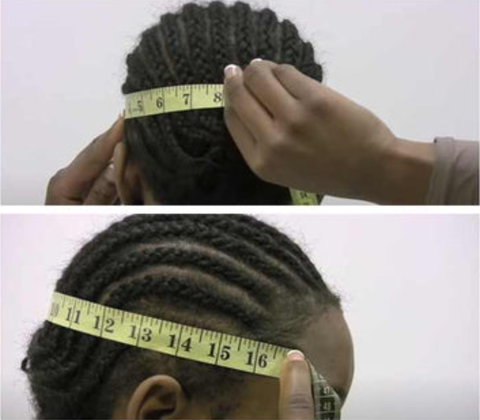 Note:
At least measure all 6 basic measurements for 3 times, so you can get the most accurate measurements.
Measure with all your hair included if you aren't to make cornrows.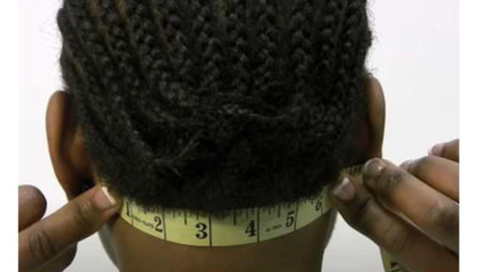 How to find the perfect size for you!
Now, you have your accurate measurements. You are able to choose your perfect wig size.
 The table below is the Ulashwig size table
You can practice all the steps above using this table to find your perfect size.
Then Choose a Quality & Natural Wig
If you are looking for a quality wig, then Ulashwig will be a good investment.
We use the best lace material--HD lace for our wigs to make our wigs easily melt into your hairline and achieve an undetectable look.
Ulashwigs are ready to wear straight out of box with natural transitioned hairline and clean bleached hairline.