To achieve the ultimate perfection, use wig accessories to play an essential role in your wig wearing experience. These are low-cost yet amazingly effective for a realistic look and extending your wig's lifespan. So, let's begin! Below is everything you need to know:
Wig Caps
Before wig-wearing, making your natural hair underneath as flat as possible is an essential step to remove any lumpy hair and avoid affecting the end result. A wig cap will make this step much more accessible. A few wig manufacturers will sell wig caps with the wig but the good news is that our wigs come with a pre-sewn fake scalp, so there is no need for the extra step of wearing the wig cap, which simplifies the steps and offers a more natural look.
Wig Brush
Wire wig brushes usually have small bobbles on the end of the wire prongs, which can be applied gently to the wig and protect the fibers of wigs. A wire wig brush is one must-have of wig accessories to style wigs.
Wig Glue
When talking wig installments, since the lace cannot lay perfectly flush on the head, one often uses adhesive to secure the wig and make the frontal lace melt into your skin immaculately, which will keep the hair looking natural. Ulashwig glueless wigs mold to your forehead and both sides without glue. Our new elastic band and added combs inside will also give you a secure and snug fit.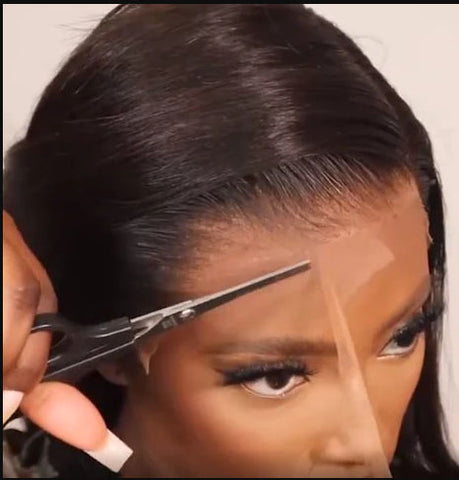 Wide Tooth Comb
Your wigs may get tangled after a long-time of wear, particularly synthetic wigs. Using the wide-toothed comb is an effective way to dispose of any knots that may have formed and extended wig working life.
Wig Stand
After wearing, your wig will need to be maintained. What should be prepared for wig maintenance? That's a wig stand. It is better to remove the unit every night and store it on a wig stand to keep it in perfect condition. That would prolong the lifespan of the wig.